97%
of customers
recommend us
When it comes to finding a quality, reliable and affordable Shoreview moving company, THREE MOVERS is always a top choice. We are a local and long distance moving company that offers quality services at an unbeatable price. From moving your entire home to just unpacking your boxes, we can do it all!
Our moving process is simple and stress-free, and our quality services are second to none. We also offer junk removal, packing and unpacking services and heavy lifting services, so you can rest assured that your move will be handled with care by our professional movers.
Moving can be a daunting task, but with THREE MOVERS by your side, you'll feel confident and prepared for your upcoming move. We offer video chat consultations to help you plan your move, and we provide all the moving supplies you'll need. We even have a moving truck available for your convenience.
For the best Shoreview moving company around, look no further than THREE MOVERS! Give us a call today to get started on your next move.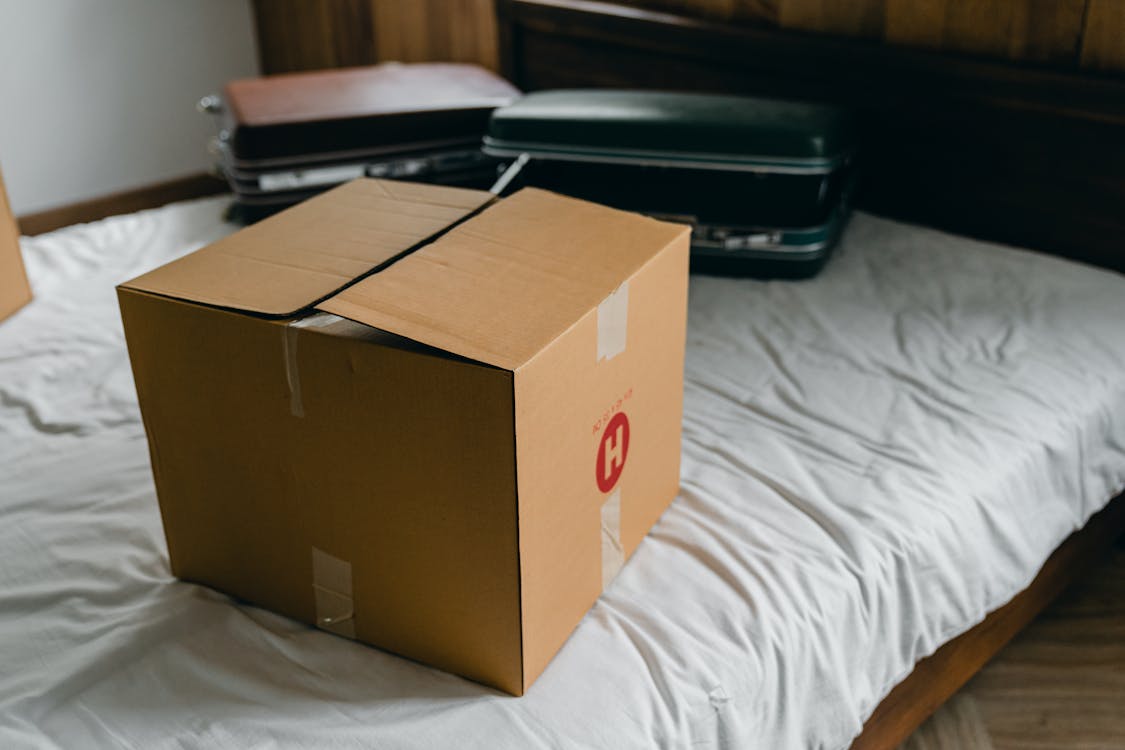 Three Movers is an excellent moving company in Shoreview, Minnesota. Our dedicated crews work hard to support the moving projects of our residential and commercial clients, including local moves, long distance, and international. Please get in touch with us when you want to experience the best service in the industry. We provide all the following:
full-service movers
residential moves
corporate moving
moving and storage
military moving
same day moving
Long distance Shoreview, Minnesota movers
Moving long distance to or from Shoreview, Minnesota, can be stressful. Most people don't move across the country often, so the steps involved seem unfamiliar. One of the big tasks is choosing the right cheap movers. How do you evaluate them and decide which one is best for you? Three Movers has a few tips to help you select a reliable moving company and reduce your anxiety level:
Interstate moving companies must register with FMCSA. That's the Federal Motor Carrier Safety Administration, and they regulate the industry. Every legitimate moving company will display a Motor Carrier ID number from FMCSA, so don't even consider hiring a company without that is not fully licensed.
FMCSA requires that movers complete a visual inspection of your shipment and then submit a written estimate of the cost. Some movers balk at this, preferring to give you a verbal estimate based on a phone conversation. Don't accept it—they are not doing a good job, and you don't want to trust them.
Local moving companies in Shoreview, Minnesota
You may not need to reserve a local mover as far in advance as you make a long distance move, but there is at least one good reason to talk to several local moving companies early about your job and their schedule. Ask local movers about their slow season and whether they can offer any discounts during times when they have less demand for their services. If you are flexible, you may save some money or get some additional services for a lower price. The independent company may want to trade some level of profit in exchange for keeping the crews busy. You won't know unless you ask.
Types of moves offered in Shoreview, Minnesota
Residential Movers in Shoreview, Minnesota
Shoreview is a city in Ramsey County, Minnesota, with a human population of about 27,000. The city once ranked 4th in a list of the best family-friendly towns. In addition to the Twin Cities of Minneapolis and St. Paul, the city is just 10 miles north of them. It has a beautiful natural landscape that comprises lakes, parks, open spaces, and wetlands. There are about 11 lakes in the city, and some have public beaches. These create beautiful views in the area and encourage outdoor activities too. You might be attracted to the family-friendly character of the city. You wouldn't be the only one attracted because many families are already in the area. The first hurdle you must overcome is moving your things to the location. This will require a lot of planning and precise execution. The good news is that you don't have to move your things yourself. You can hire a residential mover to move your things. Three Movers can help you by moving to or out of Shoreview.
Commercial Movers in Shoreview, Minnesota
There is a chance that your business has outgrown its current location. This means you will have to move to a larger place. Obtaining a new office is challenging but moving the items to the new location is the next challenge. It requires proper planning and precise execution to move a business without incurring a loss or ending up in the red. The first step you should take is to remove all thoughts of a DIY move. This will only compound the challenges with tasks such as renting a moving truck and organizing employees to pack and load items. For the sake of your business or company, you should hire professional movers. Professionals will free up time for you to maintain company processes as you relocate. But keep in mind that you need to hire the right company. Some companies have the required experience and offer fair rates. These companies are the ones you should search for. A good example is Three Movers.
Military movers in Shoreview, Minnesota
Military personnel have to relocate every couple of years at least. It can be more in some cases. Another thing is that they don't have a say about where they should move. An officer can be moved from Maine to Washington without considering the distance. Military members have even been transferred to bases outside the contiguous United States. So, as a military officer, how do you bring order to your moving process and reduce it to a science? The answer is simple; you hire a professional mover. This will be the only way to minimize the mover's fatigue and guarantee safety for your things and yourself. Moving companies can provide good moving rates and maintain a high level of customer service. Three Movers can do all of this.  
International Movers In Shoreview, Minnesota
Moving to another country can be a big task with the ability to intimidate people. However, if you get the steps right, the process will flow from step to step easily. The first step you should take to have a smooth moving process is to hire the right moving company. There are several movers out there, but not all are international movers. Search for a few movers, and conduct your research to verify that they have the needed license to move your things. Then get shipping quotes from them and choose the quote that gives you the best balance between cost and the quality of service. Another step is to check third-party review sites to see whether a mover has a good reputation. Upon researching Three Movers, you will realize we are the right choice.
Flat-Rate/Hourly-Rate Movers in Shoreview, Minnesota
If you are moving to a location that is more than 100 miles away, you should look into getting a fixed-rate mover. This also applies to moving household goods that would fill a 2-bedroom apartment or more. Fix-rate movers calculate the price of a move based on the distance and weight of the items to be moved. You will have the advantage of knowing what you will pay for shipping before it commences. If the move is shorter, you should look into hiring a company that offers an hourly rate. In this case, the cost of moving will be determined by how long the move will take. Remember that factors like traffic are important in this sort of move. Three Movers offers both services, by the way.
Additional Moving/Shipping Services in Shoreview City, Minnesota
Packing and Crating
It is possible to bring comfort to packing your things. You can even get special packing services called crating for items like paintings that are more fragile. This part of moving is generally seen as time-consuming, but if you hire professionals to do it for you, you won't have to spend time on it.                   
Insurance
A grand piano can fall down the stairs, or a box of utensils can fall out of a moving truck. These things happen, even if rarely. The best way to have proper protection against such things is to get insurance before the move commences. That way, you don't bear all the liability if something goes wrong.   
Full-Service Moves
A full-service move is what you want if you want your movers to handle everything, including packing and unpacking your items. With this type of move, you will not be involved in the physical process of moving. Instead, you will just have to pick the date and destination. Three Movers offers this service.                                
Storage
Storing things at a friend's or family's place can be free but comes with inconveniences. It will be better to store your items in a storage facility. You can also get a mover to help you move and store your things if you are also moving.          
Same-Day moves
An emergency move can be chaotic because you have a short time to do everything. The good news is that you can regain control of the situation with same-day moving services. Three Movers offers this service as well. You should remember that the moving rates for same-day moving are higher than for pre-planned moving services.
Auto Transport
You can move your car with your things if you hire a moving company that offers auto transport services. This way, you won't have to drive your car a long distance to get to your new home. This service is also available for motorcycles and RVs.
How much will it cost to move to or from Shoreview, Minnesota?
Moving prices are variable and depend on several factors. The biggest determinants are the shipment size and the distance from the origin to the destination. But other things influence labor. For example, if you have a complex home layout, it may add to the cost since the crew may need more time. Also, as noted, some months of the year have higher demand, pushing prices up. The services you require will also play a role. The best way to find out what the move will cost is to compare estimates from several reputable moving companies.
Cost & Time Examples For Moving To Or From Shoreview
| To / From Shoreview | Distance | 2 BR | 3 BR | 4 BR |
| --- | --- | --- | --- | --- |
| Shoreview, MN to Columbia, SC | 997 miles | $3,219 – $4,110 | $5,003 – $6,490 | $6,490 – $9,381 |
| New Haven, CT to Shoreview, MN | 1047 miles | $3,334 – $4,261 | $5,087 – $5,841 | $6,741 – $9,858 |
| Shoreview, MN to Concord, NC | 938 miles | $3,159 – $4,033 | $4,811 – $6,466 | $6,466 – $9,297 |
| Shoreview, MN to Jacksonville, FL | 1196 miles | $3,436 – $4,394 | $5,245 – $7,055 | $7,055 – $10,175 |
| Aberdeen, MD to Shoreview, MN | 945 miles | $3,170 – $4,147 | $4,929 – $6,491 | $6,491 – $9,337 |
| Shoreview, MN to Adelphi, MD | 926 miles | $3,165 – $4,041 | $4,821 – $6,479 | $6,479 – $9,318 |
| Shoreview, MN to Hampton, VA | 1031 miles | $3,321 – $4,245 | $5,066 – $6,812 | $6,812 – $9,813 |
| Cedar Rapids, IA to Shoreview, MN | 227 miles | $2,134 – $2,699 | $3,203 – $4,279 | $4,279 – $6,134 |
| Shoreview, MN to Aurora, OH | 647 miles | $2,737 – $3,484 | $4,151 – $5,569 | $5,569 – $8,062 |
| Gainesville, FL to Shoreview, MN | 1217 miles | $3,554 – $4,548 | $5,331 – $7,208 | $7,208 – $10,353 |
*Prices and times are estimated. They can vary depending on the season and other factors. Get a quote custom tailored to you.
Hodgson Rd
Tanglewood Dr
Cardigan Junction
Bucher Ave
City Center
85th Ave NE
Lexington Ave N
Are You Ready to Work with Three Movers?
Fill our simple form and get your free quote in a matter of minutes.
Resources
Shoreview, Minnesota includes ZIP codes:
55101, 55102, 55103, 55104, 55105, 55106, 55107, 55108, 55109, 55110, 55111, 55112, 55113, 55114, 55115, 55116, 55117, 55118, 55119, 55120, 55121, 55122, 55123, 55124, 55125, 55126, 55127, 55128, 55129, 55130, 55131, 55133, 55144, 55145, 55146, 55150, 55155, 55164, 55170
Frequently Asked Questions